>PP releases new map
>Hippie instantly starts working on its own

typical...
:pepegrim:
have engineering in a better location, i.e. the center of the space station
Game Master
Posts: 135
Joined: March 20th, 2019, 12:01 am
A cooler security with bigger and better cells.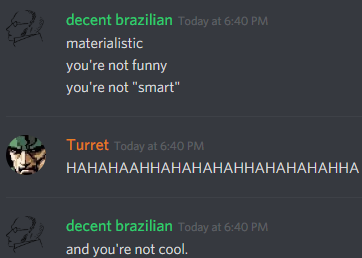 Lcass chemicals should be for the chemist. At the moment on meta there's virtually no reason to ever queue for chemist instead of scientist except if you want to grab the syringe gun. Still seems weird that science has more chemistry tools than the chemist does.
Game Admin
Posts: 27
Joined: October 28th, 2018, 10:31 am
replace the hallway with tube systems
Posts: 380
Joined: May 8th, 2018, 12:13 pm
lcass chems should be for chemist, give scientist less chems, they can make one anyways and science has many tools anyways
Alternatively, just give chemists science access and put the Lcass chem related equipment in there like how robotics is just a subset of science. 99% of the time chemists have to thermite their way into sceince to get parts anyways.
Posts: 495
Joined: May 9th, 2018, 8:55 pm
Metalake has a single Medivend for the entire station, and it's in med storage. Add a medivend somewhere else in medbay and one also in virology. I also don't think there are any Nanomeds at all, it could use about 4 of those.
Posts: 289
Joined: July 11th, 2018, 7:35 pm
bump

i'll work on this after the upstream merge is merged
Did a lot of work on it today, won't be able to add it without that upstream but here's what we got so far
-Tesla/Singulo added to engineering
-Changed timed brig cells to 2 double cells instead of 3 small ones
-Made changes to AI core (also coming to box)
-Moved things around in Xenobio, added a new cell and put the kill chamber closer to the console
-Added NanoMeds and MediVends to medbay outside of storage
-Removed genetics waiting room and expanded the monkey pen
Pictures of the changes so far
https://imgur.com/a/1XtEZUP
, can also share the file if you want to fuck with it some more